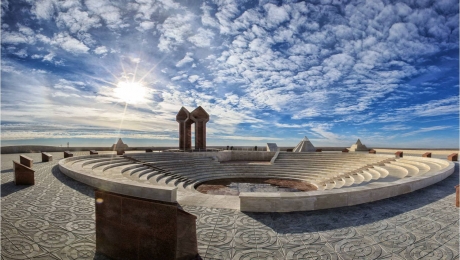 Х Investment Forum «Baikonyr INVEST»
Kyzylorda, Kazakhstan
On December 3-4, the X investment forum "Baikonyr INVEST-2018" will be held in Kyzylorda. The main theme of the forum will be "Green" economy - a new course of development of the region "
The forum will be attended by foreign and domestic business leaders, heads of investment companies, representatives of research institutes, experts from various sectors of the economy. Experts from Bulgaria, Spain, China, Korea, Russia, Turkey, Uzbekistan, France and other countries will discuss the introduction of new technologies and "green clusters", the use of the region's natural potential in renewable energy, agriculture, water management, waste management and other sectors.
The forum will host an exhibition of potential investment projects, meetings in b2b format, the signing of memorandums and agreements. Traditionally, a forum will be organized for the forum participants at the "Baikonur" cosmodrome to observe the launch of the "Soyuz-MS" rocket with the team.