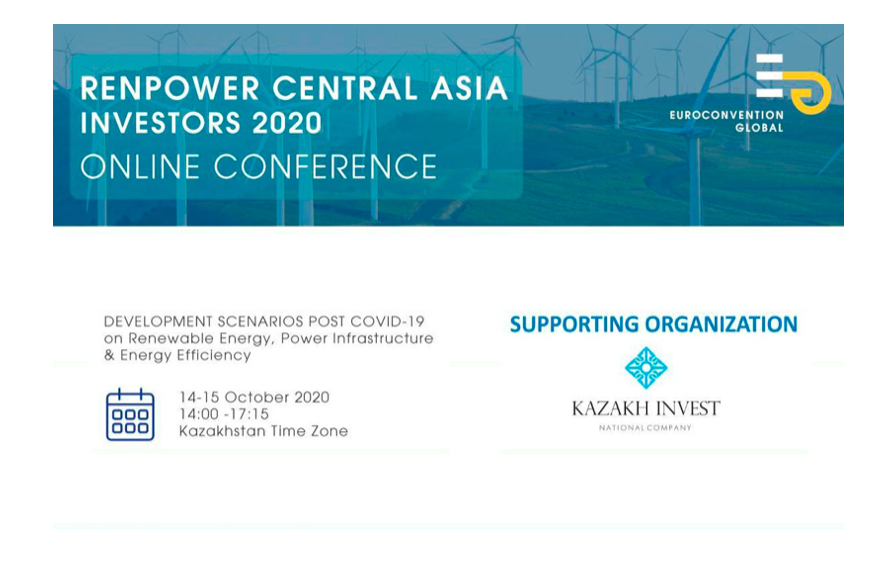 Renpower Central Asia 2020 - Online conference
Kazakhstan
As the world transitions into a Green Recovery, we invite you to join us at RENPOWER CENTRAL ASIA – Online Conference. This exclusive virtual event will give you an insight of Central Asia's renewables industry commitment to a greener and sustainable environment as well as the opportunity to network with renewable energy key stakeholders in a post-pandemic recovery stage.
Benefits to register and attend:
• Two days of online sessions, for 6.5+ hours;
• 20+ expert speakers to learn about opportunities for renewable energy technologies and off-grid solutions in the Central Asian market;
• Participation in the live Q&A and access to the on-demand recording as well as presentations;
• Access to the exclusive virtual networking platform to connect with all the registered delegates
• Connect from anywhere in the world & share business opportunities!
For more information on the event agenda, please contact Preslav Bobev:
Email: pbobev@euroconventionglobal.com
Tel: +421 257 272 856
Cell: +421 905 107 703
Event Website: https://euroconventionglobal.com/event/renpower-central-asia/
Registration: https://us02web.zoom.us/webinar/register/4015956233752/WN_VvCsqULdSRC_kR-AKteX-A