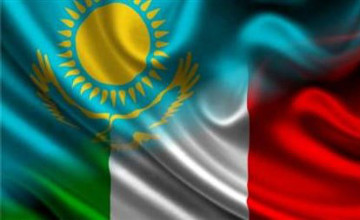 Kazakhstan-Italian Business Forum
Milan city, Italy
On April 26, 2023, a Kazakhstan-Italian Business Forum will be held in Milan, Italy.
The forum program includes a presentation of Kazakhstan's investment potential, as well as bilateral meetings. The participants of the forum will be representatives of government agencies and business circles from Kazakhstan and Italy.
It is expected that more than 50 Italian companies will attend the event, represented in industries such as agribusiness, light industry, including leather production, logistics, tourism, engineering, oil and gas sector, energy and others.
Kazakhstan companies interested in cooperating with Italian partners are invited to participate.
Date&Time: April 26, 2023 at 09:00
Venue: Milan, Italy, Palazzo Delle Stelline Hotel
Contacts of responsible persons from KAZAKH INVEST:

Altynay Mukanova - a.mukanova@invest.gov.kz, +7 775 123 10 19

Erzhan Radzhan - r.yerzhan@invest.gov.kz, +7 702 089 98 59