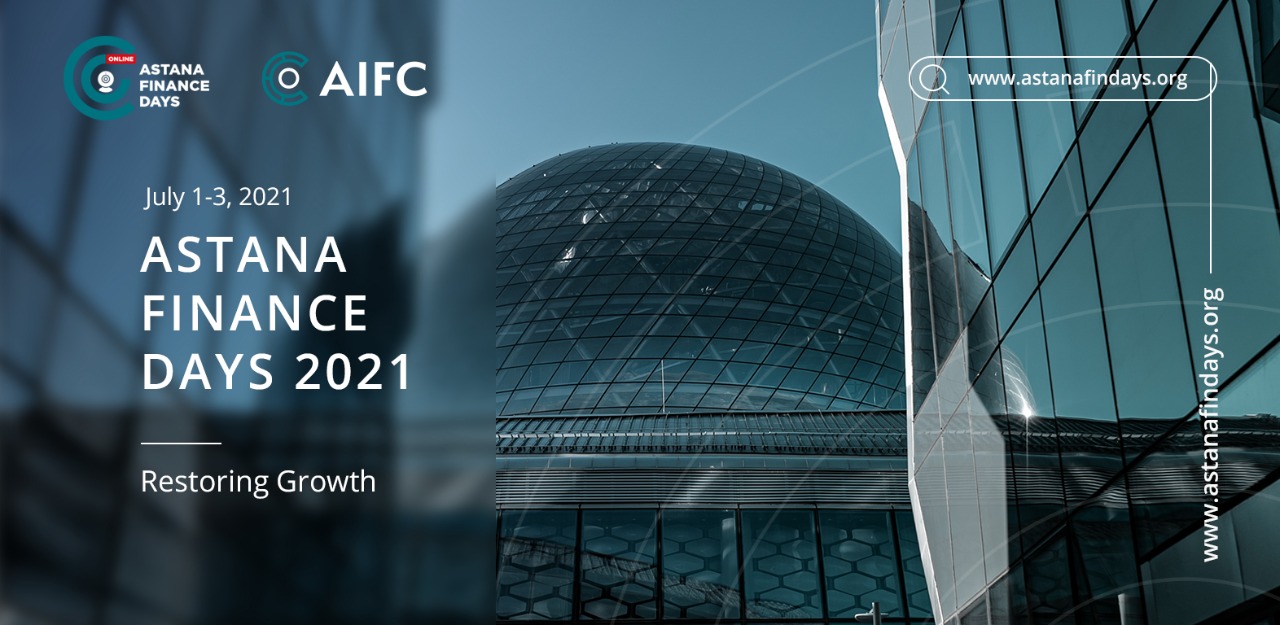 The registration to the ASTANA FINANCE DAYS 2021 conference is now open!
Online Conference
We are happy to announce that the registration to the annual ASTANA FINANCE DAYS 2021 conference is now open!
Astana Finance Days (AFD) is one of the largest financial conferences in the region annually hosted by the Astana International Financial Centre. Over 2018-2020, the AFD attracted over 13,000 participants from 100 countries of the world. In 2020, the conference had a significant attendance with more than 5,000 registered participants from over 100 countries.
On July 1-3, AIFC main stakeholders and partners will present innovative products and services that will help our markets in post-crisis recovery.
Under the overarching theme "Restoring Growth", Online AFD 2021 will feature discussions on a range of events:
Fin&Tech Summit
Visa Sessions
Mastercard Sessions
Fin & Tech
Business Connect Forum
Green Growth Forum
Macroeconomic Forum
Women's Economic Empowerment Forum
EdTech Forum
AIFC Law Conference
ISFB-AIFC Seminar on Islamic Capital Market and others
Speakers and participants will include representatives of local and foreign governments, international organisations, business circles, professionals and academia, and many others.
Join us online July 1-3 at one of the largest in the region online business events and share it with your network.
Please visit conference´s website for more details: https://astanafindays.org/en