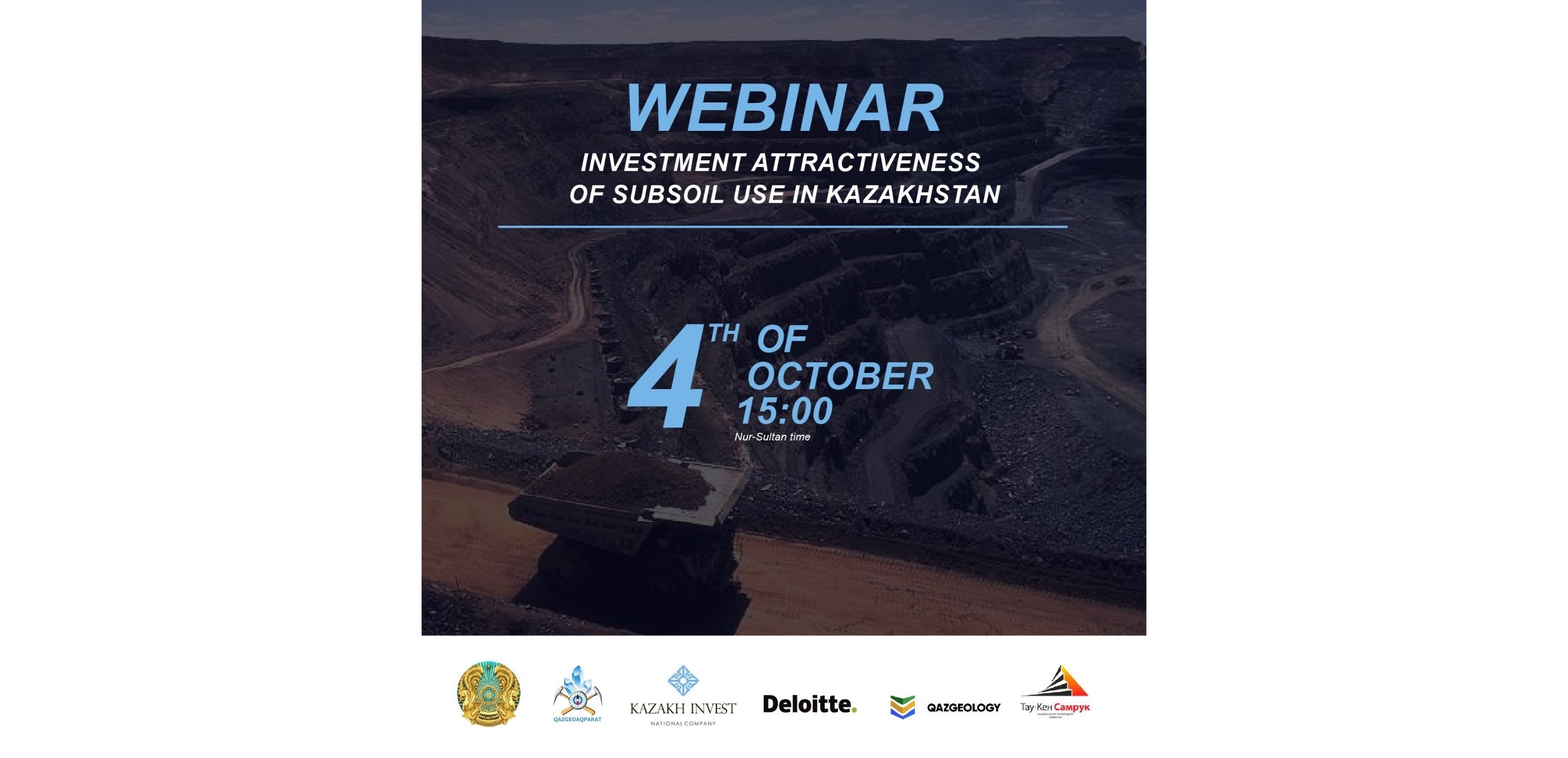 Webinar: Investment Attractiveness of Subsoil Use in Kazakhstan
Nur-Sultan city, Kazakhstan
KAZAKH INVEST jointly with the Ministry of Industry and Infrastructure Development, KazGeology, Tau-Ken Samruk, and Gazgeoinform is organising the webinar "Investment Attractiveness of Subsoil Use in Kazakhstan".

The webinar is organised in cooperation with Deloitte - an international consulting company.

The discussion will cover topics the conceptual innovations of the "Subsoil and Subsoil Use" Code of the Republic of Kazakhstan: the principle of the first application, open access to geological information, etc., the possibility of joint implementation of projects for exploration, mining and processing of natural resources with state companies.

The webinar will take place at 03:00 pm Nur-Sultan time on 4th October 2019.
Link for registration: https://www2.deloitte.com/kz/en/pages/about-deloitte/forms/webinar_4_october.html?cq_ck=1569842944698